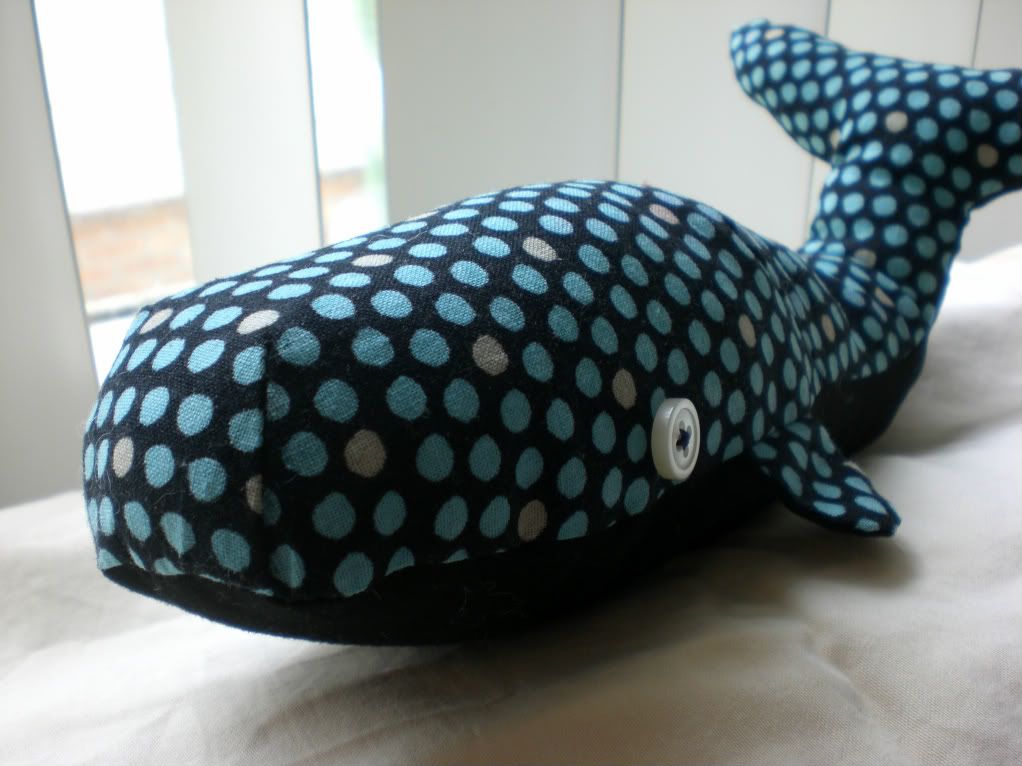 Here's another softie creation, Whistler the Whale.
I got the free pattern for the whale at
Small Dreamfactory
. I was a bit puzzled by the dotted lines around the perimeter of the pattern. At first I thought it was the cutting line and the solid lines indicated the sewing line. The problem is, the dotted lines aren't an even distance all the way around the pattern.
Eventually, I decided to treat the solid lines as sewing lines and made my own cutting line 3/8" out from that. Problem solved. You'll need to treat the angled triangles in from the tail as darts (first whale piece). Do the same for the curved triangles in from the body on the second whale piece.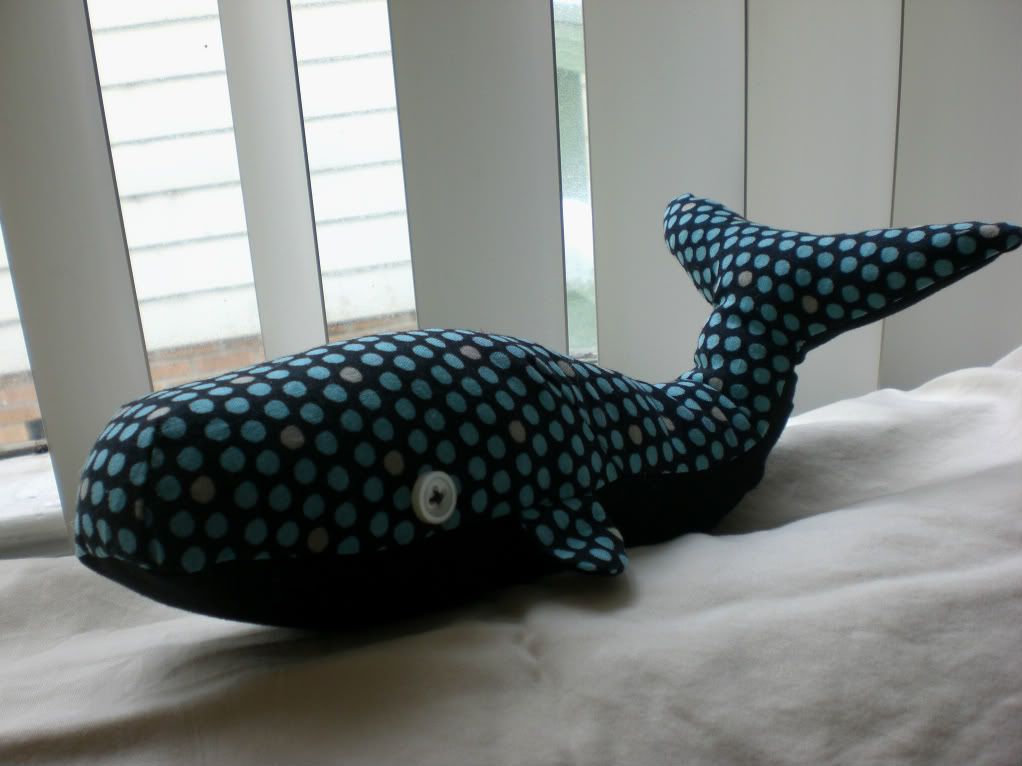 I repurposed buttons from an old shirt for Whistler's eyes and stuffed him with super soft poly-fill. I love the way his tail fin sticks up and waves! Let me know if you decide to make one of your own whales.